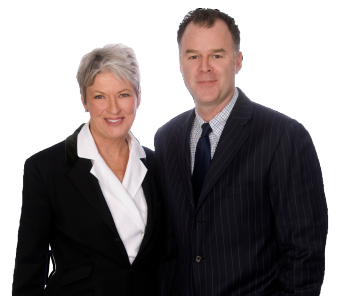 Jane Thompson & Patrick Delaney
Professionalism, Experience & Integrity
Tireless in our commitment to our clients with an unwavering emphasis on professionalism, confidentiality and honesty. With over 50 years of combined real estate and relocation experience, working equally with both buyers and sellers throughout Minneapolis and the Western suburbs.  Annually ranked among the top 1% in sales nationally and as Twin Cities' Super Agents by Mpls. / St. Paul Magazine.
Our Partnership:
Over 50 years of combined real estate and relocation experience.
Providing the highest level of personalized service available.
Two agents, working together in partnership with our clients providing varied perspectives and two points of view.
Lifelong Minnesota residents with first-hand knowledge of a wide-range of communities.
Representing buyers and sellers in all price levels and geographies, but are most active in the upper bracket markets of Minneapolis, Edina, Lake Minnetonka and the Western Suburbs.
Members of the Distinctive Homes Division
Jane Thompson
30+ years of real estate experience
Began career with Coldwell Banker Burnet / Minneapolis Lakes Office in 1987.
Lifelong resident of the Twin Cities, raised in the Minneapolis Lakes area and lived in Kenwood, Orono, Wayzata, Edina and Eden Prairie.
Currently resides in Golden Valley's Hidden Lakes Neighborhood with her husband.
Two children who were educated at The Blake School.
Member of the Distinctive Homes Division
Has represented buyers and sellers in closed transactions of single-family homes, town homes, condominiums, new construction, cooperative buildings and land acquisitions covering a price range of $100,000 to $4,000,000+.
Graduate of College of St. Catherine
Longtime volunteer at Minneapolis Institute of Arts.
Patrick Delaney
20+ years of real estate experience
Began career at Coldwell Banker Burnet / Minneapolis Lakes Office in 1993, working with Jane Thompson.
Lifelong resident of the Twin Cities, raised in Minneapolis, Hopkins and on the St. Croix River.
Currently resides in Edina with wife and four children.
Member of the Distinctive Homes Division
Has represented buyers and sellers in closed transactions of single-family homes, town homes, condominiums, new construction, cooperative buildings and land acquisitions covering a price range of $100,000 to $4,000,000+.
Graduate of Colorado State University
Active in the Edina school system
Coaches in the Edina Youth Hockey Association